We conduct Arduino workshops where we teach the hardware and software pieces of Arduino. We have multiple projects to choose from, we have introductory classes to children who have no experience and more complex projects for those who have completed our introductory sessions
Obstacle detector using Arduino!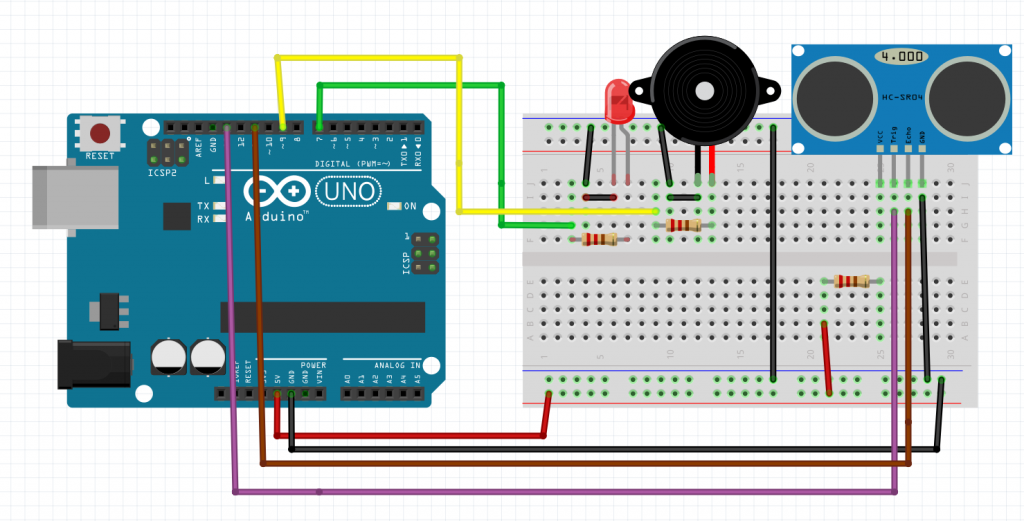 Want to learn how to detect obstacle and react to it? Well here you've got the perfect workshop on how to do so! In our Arduino workshop, our students learn the simple steps needed to turn a buzzer and LED on when an obstacle is detected and turn it back off when it moves away.
This is an obstacle detector that was built and programmed in our Arduino workshops!